Final conference programme
The final conference programme is available as a file in pdf format, the website and via Conference4Me smartphone application. Conference4Me is comfortable tool for browsing the conference programme, planning participation and creating your own agenda on the fly.
Final conference programme: click here to download
Detailed conference program is also availablle in the web at: https://www.conftool.org/emceurope2023/sessions.php
Click on the picture below to see the detailed program of the entire conference or a selected day.
By clicking on the selected session in the schedule, you can see additional details, including a description and a list of papers/presentations assigned to the session (if provided by the authors).
Use the links below to jump to the appropriate section: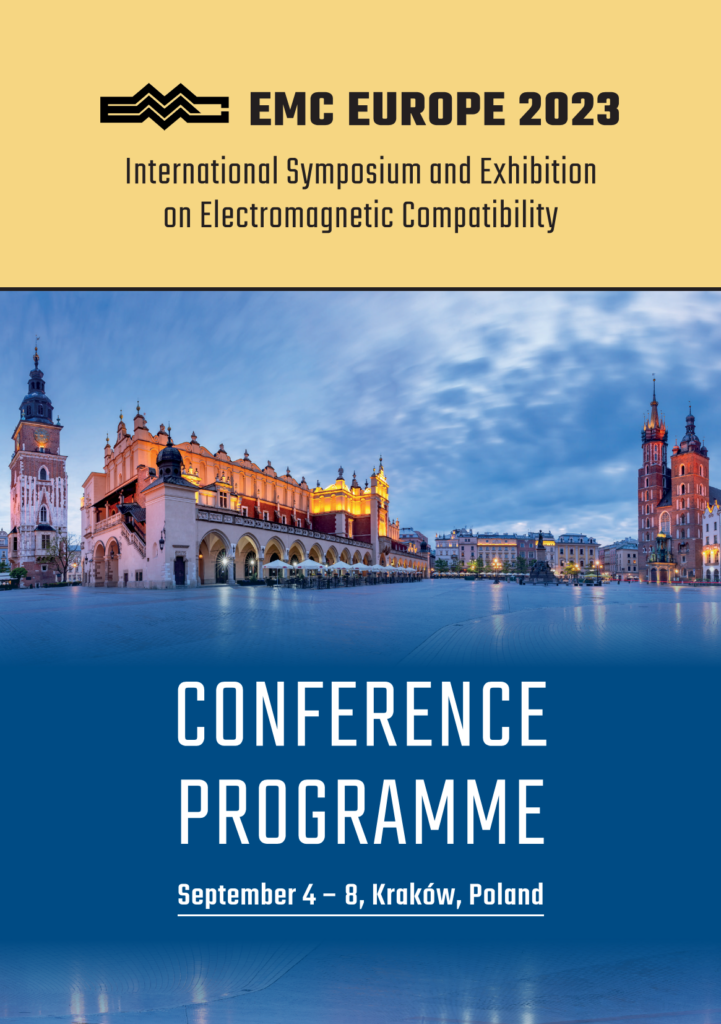 ---
Symposium final programme (September 5 – 7, 2023)
A schedule of sessions at EMC Europe 2023 is provided below. More detailed conference program is available at following address: https://www.conftool.org/emceurope2023/sessions.php or click the picture to see the program for the day.